I worked on getting the Thanksgiving downloads we will be offering, printed and set up on a festive autumn table setting this weekend but I didn't get to photograph it in time to post tonight so it will have to wait. The only thing I have for tonight are a few pictures of our bedroom that I took in a hurry. I am thinking about painting it a lighter color so thought I would show it with some fall decor before I take the plunge and paint it. I haven't decided for sure that I am going to do it but I am definitely leaning towards it.
And yes, we have a TV in there. I was tempted to hide it, =) but decided to leave it seeing how we often get asked where the TV's in our house are. We have two - this one and the one in our family room. I don't know if Jon and I have ever watched something on this TV together in the four years we've lived here. It sure did come in handy, though, when I had morning sickness with Lola and couldn't get out of bed, I could just snuggle up with Lillie and let her watch a show.
As I mentioned I took these pictures in a hurry and not at the best time of day plus I think the fall decor in here doesn't really pop that well so I thought I would also share a couple old pictures that I like a little better!
I also wanted to let you all know about a new home decor/ lifestyle e-course hosted by Jeanne Oliver and four other talented bloggers!
********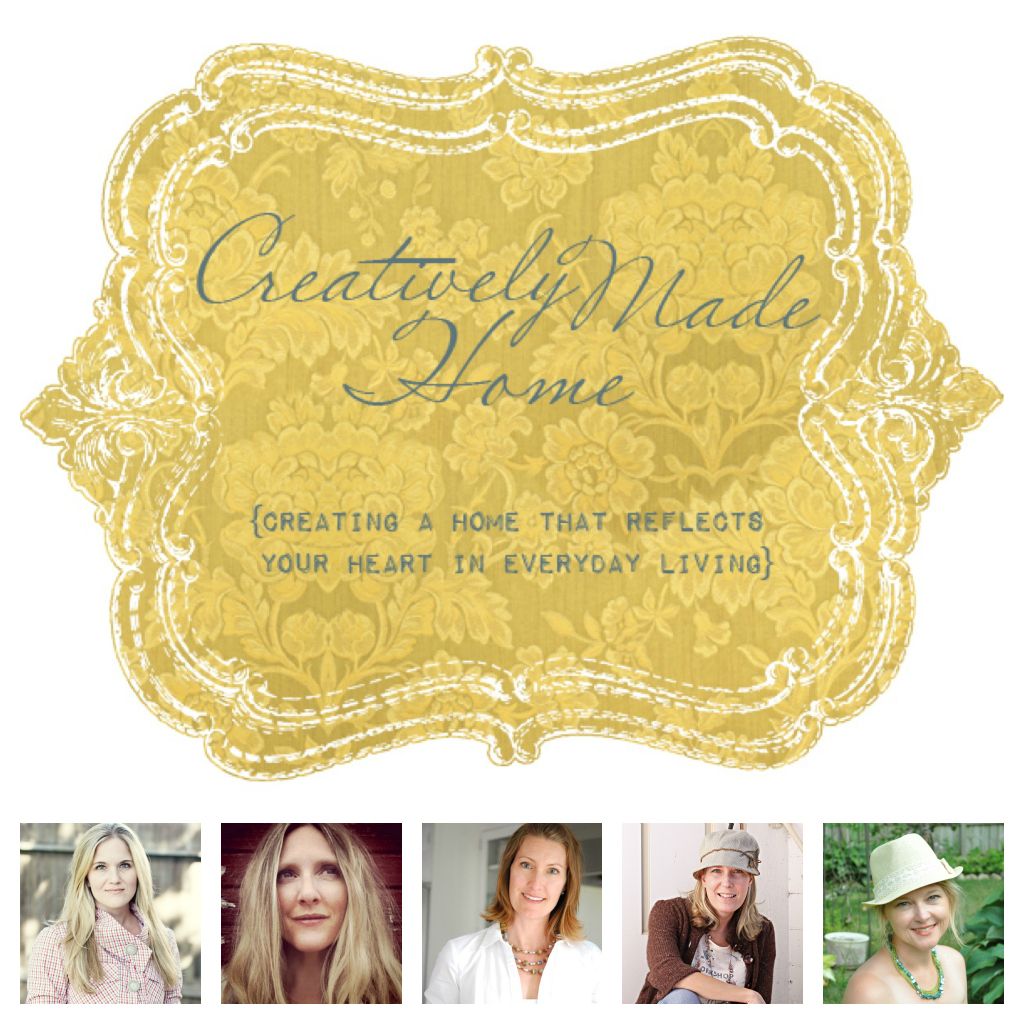 *********
Click here to learn more.
That's it for tonight! I hope you all have a beautiful week!
UPDATE: Sorry, I typed this post up very quickly as it was not what I had planned for tonight and forget to mention why I was planning on painting it. I still love this color! It's one of my favorites and I would use it again. However, we are hoping to put our house on the market for real this coming spring. (We mentioned selling it on the blog this past summer and put a for sale by owner sign in our window for a few months but didn't get a realtor or really put much of an effort into selling it. Once this basketball season is over, though, we are going to officially put it on the market and attempt to sell it). Because of that I think this room would be better a more neutral color. I am leaning towards Revere Pewter. I've used it on furniture pieces before and my parent's used it in several of their rooms and I LOVE it and I think it would be a more "safe" color to prospective buyers. This is the only room that I think the current color has the potential to scare someone off! Haha!